NHS Contracted Pharmacy
GMC-Registered Doctors
GPhC regulated
Our UK-based, GMC-registered GPs are here to help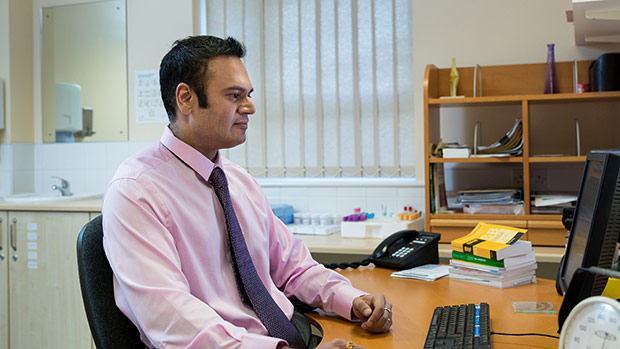 Dr Nitin Shori, MBChb LLB - Medical Director and GP
Dr Shori read medicine at the University of Cardiff after completing his secondary education at the prestigious King Edward's School in Edgbaston. He qualified as a doctor in 2003 and worked in a range of hospital departments including Cardiology, General Surgery, Obstetrics and Gynaecology, Paediatrics, ENT and Oncology. He became a GP Partner in 2007 and began online consulting at PrivateMeds Ltd in 2009. He was appointed as Medical Director of PrivateMeds Ltd in 2011 and following Pharmacy2U Ltd's acquisition of PrivateMeds, he became Pharmacy2U's Medical Director in August 2012.
Throughout his career Dr Shori has been involved in a wide range of research and teaching work including publication in the journal GP Update and presentations at the American Thoracic Society and British Thoracic Society. He is a Peer Reviewer or the British Medical Journal.
He has a strong reputation for health promotion and has recently been involved in improving the standard of Smoking Cessation in Primary Care.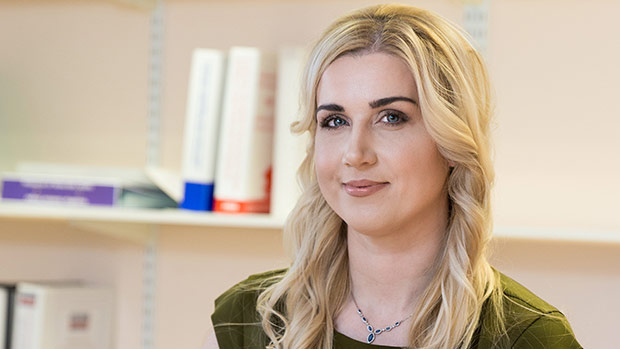 Dr. Alexandra Phelan, MBBS MRCGP - GP
Alexandra read Medicine at Newcastle University, qualifying in 2008. Alexandra has worked in a range of specialities in a busy District General Hospital including Accident and Emergency, Acute Medicine, Psychiatry, Care of the Elderly, Cardiology, Gastroenterology, Trauma and Orthopaedics, General Surgery and Intensive Care before undertaking her General Practice training.
Throughout her career she has developed a strong interest in medical education and has been regularly involved in the teaching of undergraduate medical students, junior doctors and also presenting to senior colleagues at local meetings. She hopes to become a GP trainer in the future, working with doctors training to be General Practitioners. She also has an interest in Women's and Sexual Health and is currently undertaking further postgraduate study in this field with both the Royal College of Obstetricians and Gynaecologists and the Faculty of Sexual and Reproductive Health.
Alexandra obtained her MRCGP examinations and qualified as a GP in 2014. She currently working as a Portfolio GP. In her free time she is a keen horse rider, having ridden from an early age. She enjoys training and competing her own horses.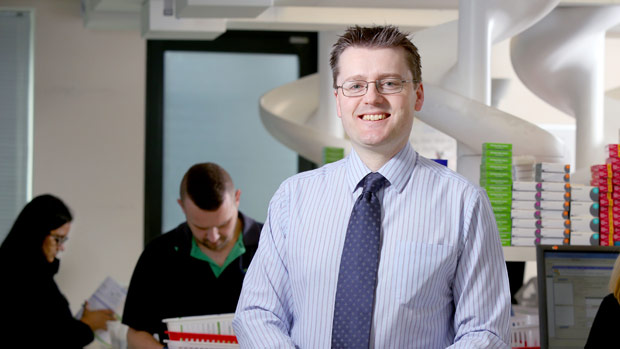 Phil Day, BPharm(Hons) MRPharmS(IPresc) – Pharmacist Independent Prescriber
Phil is a member of the General Pharmaceutical Council and the Royal Pharmaceutical Society. He studied Pharmacy at Nottingham University and graduated in 1994 and then completed his training with Boots in Newcastle upon Tyne before qualifying as a pharmacist in 1995. He worked in many small and large Boots stores in clinical and professional roles for the next 5 years.
Phil joined Pharmacy2U in 2000 and has helped the company develop into the UK's largest online pharmacy specialising in the home delivery of medicines. He completed a postgraduate qualification in 2011 at Leeds University to become a Pharmacist Independent Prescriber with a focus on the management of erectile dysfunction, having trained under a doctor who is recognised as a leader in this field.
During his time at Pharmacy2U, Phil has checked the clinical safety of literally millions of prescriptions for the treatment of the conditions covered by the Pharmacy2U Online Doctor service. Through this huge exposure to prescribing from many different prescribers his experience in this area is unrivalled.
Phil assists Pharmacy2U's patients with their questions and prescriptions on a daily basis. During 2013-14 he has been lead pharmacist in a University College London research study to assess the benefits of pharmacist advice for patients taking long term medicines. Phil has a personal interest in the development of information technology and remote services in pharmacy to improve patient access to medical care.
---
Our Medical Philosophy
Our medical philosophy at the Pharmacy2U Online Doctor service is to offer the same comprehensive service offered by your local GP and pharmacy but with the convenience and confidentiality of online access. The Medical Director is a GP Partner caring for thousands of NHS patients and offering local surgeries in the UK each week. Our Prescribing Pharmacist looks after thousands of NHS and Private prescription patients each week. It is this level of experience and expertise that we bring to online medicine. We will prescribe medication for online patients when appropriate. If we ask for additional information, it is to ensure your safety.
Some of the medications that we will prescribe have limited availability on the NHS. This has led to the availability of fake medications from illegal websites. At Pharmacy2U, we make safely sourced, branded medications available to patients. This is the same medication that your local pharmacy would supply. We recognise that patients have busy lives and want to manage their own healthcare and receive their medication in a way that suits them. We strive to help them do this. We are governed by the Care Quality Commission which is the same Government Agency that regulates and checks standards in the NHS. This ensures the highest standard of care is provided to you at all times.