NHS Contracted Pharmacy
GMC-Registered Doctors
GPhC regulated
The appointments will be carried out by our team of fully trained healthcare professionals at our vaccination centres across England. As with all NHS sites, social distancing measures are still needed in health care settings and so all of our team will be wearing appropriate PPE and conform to the highest NHS safety standards.
How the Pharmacy2U flu vaccination service works
Book your appointment online
Choose which location you'd like to have your vaccination, and then select an available date and time slot.
Come to our vaccine centre for your appointment
Arrive at our vaccine clinic and one of our team will check you in. Your flu jab will be carried out by a fully qualified healthcare professional.
We'll provide you with the necessary aftercare
After your vaccination, we'll let your GP know you've had your vaccination so they can update your health records.
How long will my appointment take?
The full appointment will take no longer than 15-20 minutes.
How much does the appointment cost?
If you aren't eligible for a free NHS flu jab, you can still protect yourself with a private flu vaccine for £14.50. You can check your eligibility for a free NHS flu jab here.
Flu vaccination locations
We have a number of clinics across the country where you can have your flu vaccination. Simply add from the list below the location where you would like to book your flu jab.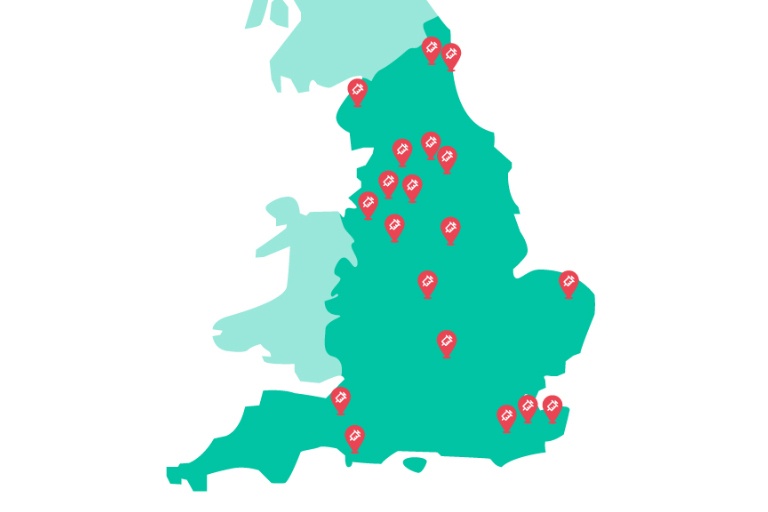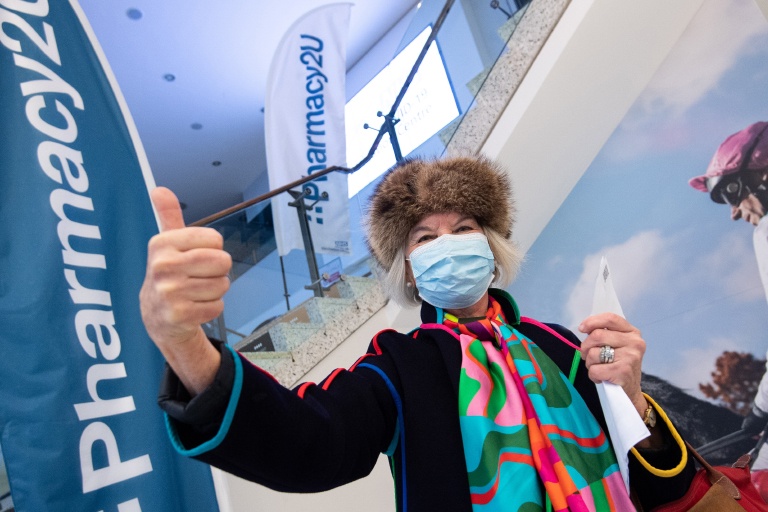 Who is eligible for a free flu vaccination?
You should have the flu vaccine if you:
are 50 years old or over*
are pregnant
have certain medical conditions
frontline health or social care workers
are living in a long-stay residential care home or another long-stay care facility
are a carer for an elderly or disabled person whose welfare may be at risk if you fall ill
*Unfortunately, we will be unable to offer people aged over 65 the flu jab initially, as this requires a specific type of vaccine which we won't have available straight away - but we'll let you know as soon as we are able to offer this.
Why should you get the flu vaccine?
Flu (Influenza) is a highly infectious disease. For most healthy people, a bad case of flu is worse than a heavy cold and often requires a few days in bed. However, for those with an underlying health condition there is a risk of causing severe illness and developing serious complications from flu.
By having your flu vaccination you will be significantly reducing your risk of getting flu, keeping your immune system at its strongest and relieving potential strain on the NHS.
Book an appointment
What our patients say
100% of people would recommend a friend or family memeber to get their flu jab with Pharmacy2U*
It's fantastic! It's so much easier, not having to go into a surgery or find somewhere to park.
Philip, Flu vaccination patient
I've always been pleased with the service of getting my medication delivered with Pharmacy2U and I'm impressed with the flu jab service too.
Barbara, Flu vaccination patient
The booking was easy. It was a very smooth process they had going on. Pharmacy2U delivers everything so I can do everything at a distance, there's no need to go to the doctors surgery.
Liam, Flu vaccination patient
*Based on 58 responders who had their flu jab at the Leeds centre in October.