NHS Contracted Pharmacy
GMC-Registered Doctors
GPhC regulated
The easy way to get your NHS repeat prescription
Easy online ordering, free flexible prescription delivery and reminders to re-order
How does the Pharmacy2U repeat prescription service work?
1
You simply tell us what medication you need
2
We order and receive the prescription from your GP*
3
Our pharmacists check and dispense your prescription
4
Your medication is delivered to you for free!!!
Great news, your surgery
is eligible
Now you can register for our NHS repeat prescription service

Check if your surgery
sends electronic prescriptions*
That post code format isn't recognised. Please try again.
Please enter a valid postcode.
Your frequently asked questions, answered
Is this service free?
Yes! We cover the cost of our service features, including delivery, to ensure our service is free for our patients.
If you usually pay for your NHS prescriptions, you will still need to pay the normal NHS fee - which is £9.35) per item. If you are exempt from this payment or have a pre-payment certificate, then you will not be charged. Just tell us when you register why you're entitled to free NHS prescription medication.
Does using Pharmacy2U cost the NHS extra, compared to using another pharmacy?
No. In fact, using our service costs the NHS less than using traditional methods*
*Because we dispense from one central pharmacy facility, this means there are less location-based repayment fees for the NHS to pay.
Where can my medication be delivered to?
Your medication can be delivered to any address in the UK - wherever suits you best. This can be your home, work, to a neighbour or member of your family.
Delivery is free and you can choose to have it posted through your letterbox, sent signed for or you can choose a safe place for Royal Mail to leave your parcel if you're not home. In some cases, a signature will be needed, for example if you are ordering controlled drugs or refrigerated items.
You can view or change your delivery settings in your account at any time.
Is there a pharmacist available to answer any queries I may have?
Of course! Our UK based pharmacists are always just a phone call or email away if you have a medication query or ever need help with managing your medication.
How do I contact you?
There are several ways you can contact us:
Our friendly customer care team are available on 0113 265 0222 Monday-Friday 9.00am-5.00pm and Saturday 8.30am-1.00pm
Or you can send us an email
You can place an order or check its progress in your online account
Our automated phone service is also available 24/7 to place an order or check its progress. Call 0113 265 0222
Visit our help pages where you will find the most frequently asked questions from patients.
How long does it take to receive my medication?
We recommend placing your order 10 working days before you need it to arrive. This allows plenty of time for your GP to authorise the prescription, our pharmacists to dispense your medication and delivery time. We will request the prescription from your GP when you place your order with us. Once we receive your prescription, usually this will be processed and dispatched the same day and our deliveries take 2-3 days to arrive.
Our helpful reminder service is there to ensure you order what you need in plenty of time, so we can always ensure you receive your medication from us before you run out.
We're all about helping your friends and family spend their time on better things than getting prescriptions
Who is Pharmacy2U's NHS repeat prescription service for?
Our NHS repeat prescription service is for anyone in England that is looking for a more convenient way to manage their NHS repeat prescriptions
Reason for using:
Since we moved to Pharmacy2U, my medications are much easier to manage. We use the app to order medication which takes a few seconds. Then we get notified of its progress and a few days later it is delivered.
How has it helped me:
Everything is more convenient and less stressful. My family and I can spend more time doing what we like rather than having to go back and forth to the chemist to chase medications.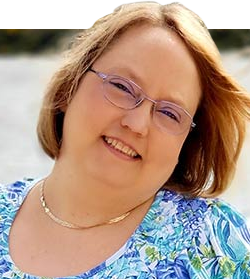 Michelle FrancisAge 38 from Woking
What do our patients think of us?
Our patients love our convenient service.
Our Trustpilot rating is excellent